Liz Black is an erotic fiction author who has written titles such as 'His for Two Nights' and 'One Night Stand with Three'.
Liz's first love is writing, and she studied English Literature for more than five years. Inspired by the medieval/fantasy world, she often visits festivals of this theme, and you can see this reflected in her books.
When Liz isn't writing or immersed in the fantasy world, you can find her going for long walks with her husband, or at home playing with her two beloved cats.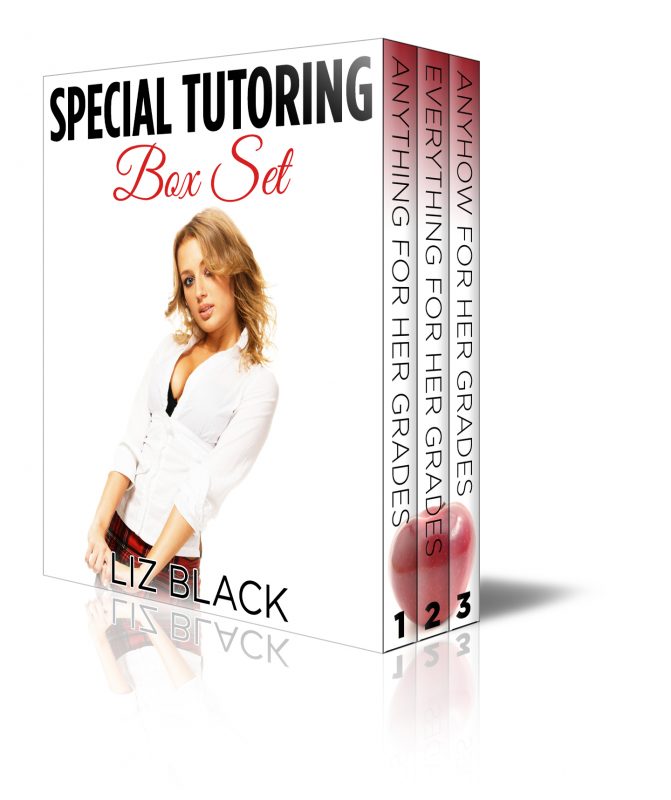 For the first time in one bundle: the Special Tutoring stories as one set!
Read about how Saul Hampton offers his students a way to pass his course during private lessons at his house.
In this bundle you'll find:
Anything for her Grades
Everything for her Grades
Anyhow for her Grades
More than 10,000 words full of sexual encounters between consenting adults.
More info →